---
The Activestills collective was established in 2005 by a group of Israeli and international documentary photo-graphers, out of a strong conviction that photography is a vehicle for social change. We believe in the power of images to shape public attitudes and to raise awareness on issues that are generally absent from public discourse. We view ourselves as part of the struggle against all forms of oppression, racism, and violations of the basic right to freedom.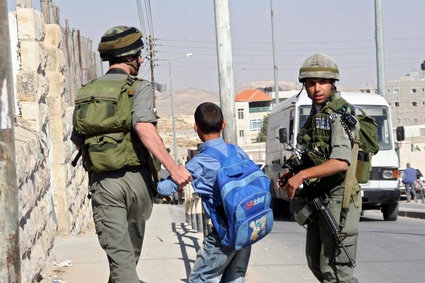 ---
Calling all artists, designers- Create the BDS Logo!
In 2005, over 170 Palestinian civil society organizations united behind a call to the world to impose Boycotts, Divestment and Sanctions (BDS) on Israel until it complies with international law. Now, the Palestinian BDS Campaign National Committee (BNC) is calling on YOU to design a BDS logo for the campaign!!
This is an open call to all creative artists/designers who feel they can create a "brand" image for this fast growing Palestinian and international campaign. The new logo design must fulfill the following criteria:
1. The design must be new, unique, innovative and easily recognizable;
2. It must include the three letters B, D, and S – BDS has already become a brand, but it needs a suitable graphic;
3. It should preferably use the four colors of the Palestinian flag;
4. It must express the spirit of the international BDS movement—a campaign of civil resistance that is aimed at ending Israel's occupation and apartheid policies. Understand this in whichever creative way you like!
---
Shooting Back: The Israeli Human Rights Group B'Tselem Gives Palestinians Video Cameras to Document Life Under Occupation
B'Tselem has given Palestinian families across the West Bank video cameras to document how they are treated by Israeli soldiers and settlers. Some of the videos depicting abuse by settlers sparked a national debate earlier this year after they were broadcast on Israeli television.
---